Gold Arrow Tiffany Jewellery PFS Pasini Door Handle with Rose and Escutcheon
Luxury enter in your home.
The couple door handles Arrow, Are a brass made door handle for interior door 100% Made in Italy. They are the perfect bland between the creativity and the high craftmanship of Italian master goldsmith and advanced technology.
The exclusive craftmanship Tiffany is handmade from the expert Italian goldsmiths.
2017 News, Tiffany is directly made on the brass thanks to this, it maintains unchanged over time.
The exclusivity and sophistication of Italian design, solidity and life of brushed brass finish in 24 kt, the beauty of brass and crystal reflexes, create an exclusive product that will will enhance your home.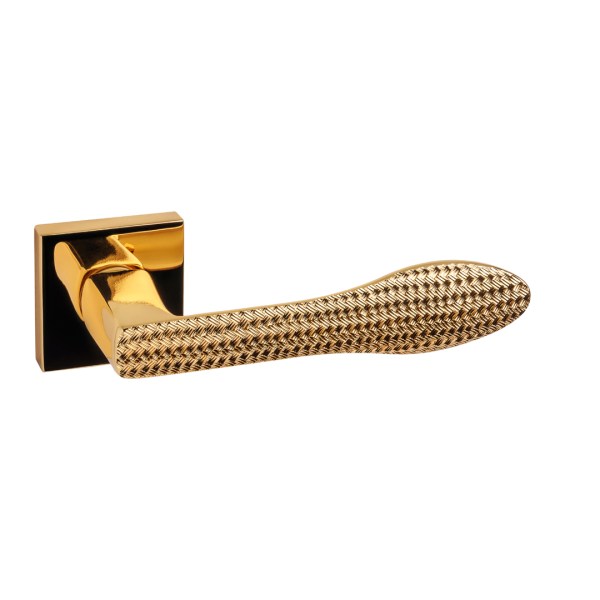 Design:
Linea Idea.
Finish and key hole at your choice:
customize your Pasini handle. The model Arrow Tiffany is available in Gold 24kt, chrome and Nikel finishes.
This door handle can be on square and round rosette, to suits the best the interior doors of your luxury home, it is also available on long plate.
THE PERFECT BLEND BETWEEN THE CREATIVITY AND THE HIGH CRAFTSMANSHIP OF ITALIAN MASTER GOLDSMITHS AND THE TECHNOLOGY AND QUALITY OF DOOR HANDLES, HAS ENABLED US ONCE AGAIN TO CREATE A RANGE OF ORIGINAL AND EXCLUSIVE PRODUCTS, FOR BEST CLIENTS ALL OVER THE WORLD.
JEWELLERY LINE… REPRESENTS THE CUTTING EDGE OF THE ART OF ITALIAN PRODUCTION, CONDENSED IN THIS LINE OF HANDLES WHICH COMBINE TO PERFECTION OUR PHILOSOPHY FOR CREATING AND IMPARTING A SPECIAL VALUE TO OUR JEWELS FOR THE HOME…
Since 1967 - Touch the Pasini Style
Our hands are the symbol of continuous movement: they can touch, brush, claps, caress thus transforming the world around us, making our ideas and our projects come true.
Perfection of touch lies in the measure with which it interacts. It expresses the delicacy for our body to convey all our love to another.
Our job is the thought of a beautiful and guaranteed product, but also a gift, a silent protagonist in our lives.
Touching a Pasini handle is receiving all the love that lies behind it.
Each one of our products is created to be a secret protagonist of our daily lives, in harmony with shapes, colours, nature and in the name of the oldest Italian tradition: that of creative art.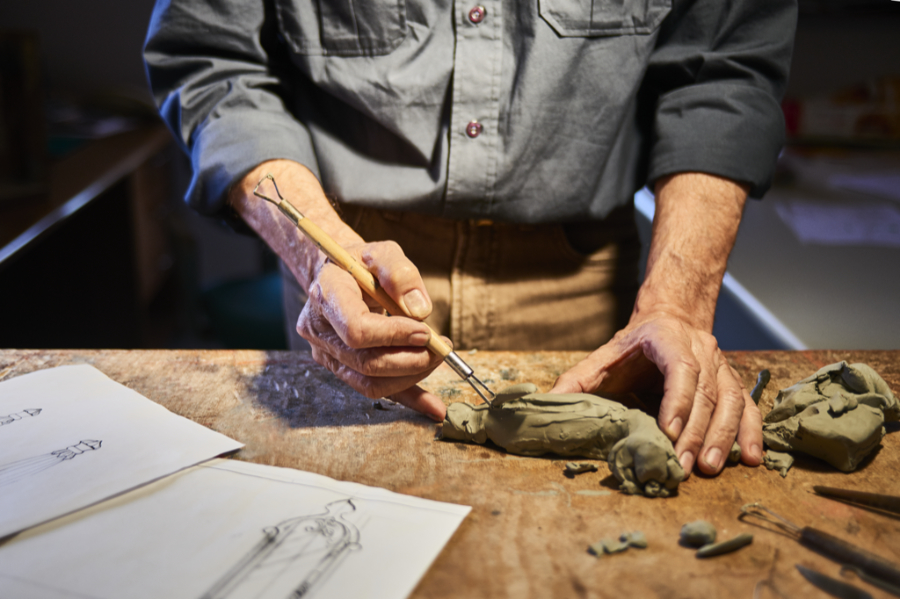 100% Made in Italy
The Pasini factory is located in Sabbio Chiese, in the province of Brescia halfway between Lake Garda (Salò) and Lake Idro (Idro).