Complete Kit for Single Vasistas Ultraflex UCS Manual Opening Mechanism for Window
Choose the convenience of buying a kit that contains everything you need to make the manual vasistas opening mechanism for a single window.
Available lengths: 300 mm, 450 mm or 600 mm (your choice).
Available colors: black, gray or white (your choice).
ATTENTION:
we warn you that the sheath is shipped supplied in bars of 3 meters and is the norm that the courier delivers it folded.
We will not accept requests for substitutions, except in case of breakage.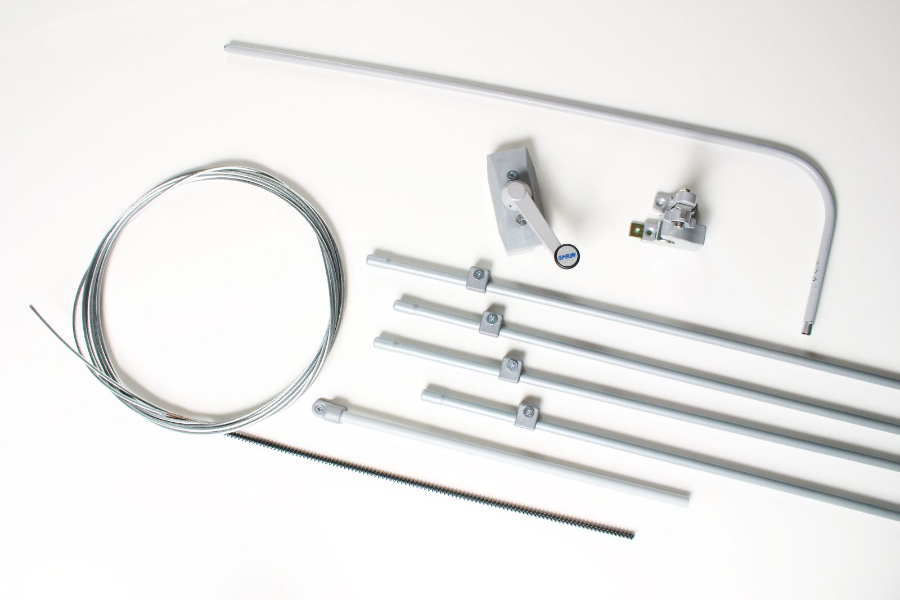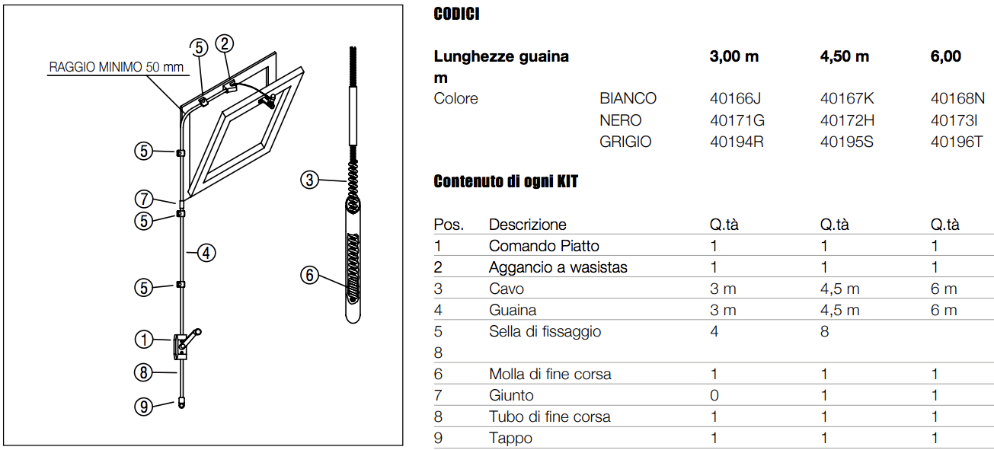 Features of Single Vasistas UCS Kit:
Suitable for single bottom hinged windows with less than 1,5 m width.
To have less friction, in order to reduce the effort, a rope has substituted the helical cable which is present just in correspondence of the control operator.
Quick and easy installation. The conduit preparation tool is not required.
The small section of the conduit allows an only 50 mm radius bend: it is usually possible to install the conduit on the window frame.
Maximum opening 250 mm; the kit is provided with already cut spent travel tube.
The conduit, coated in PVC, is supplied in 3 m pieces.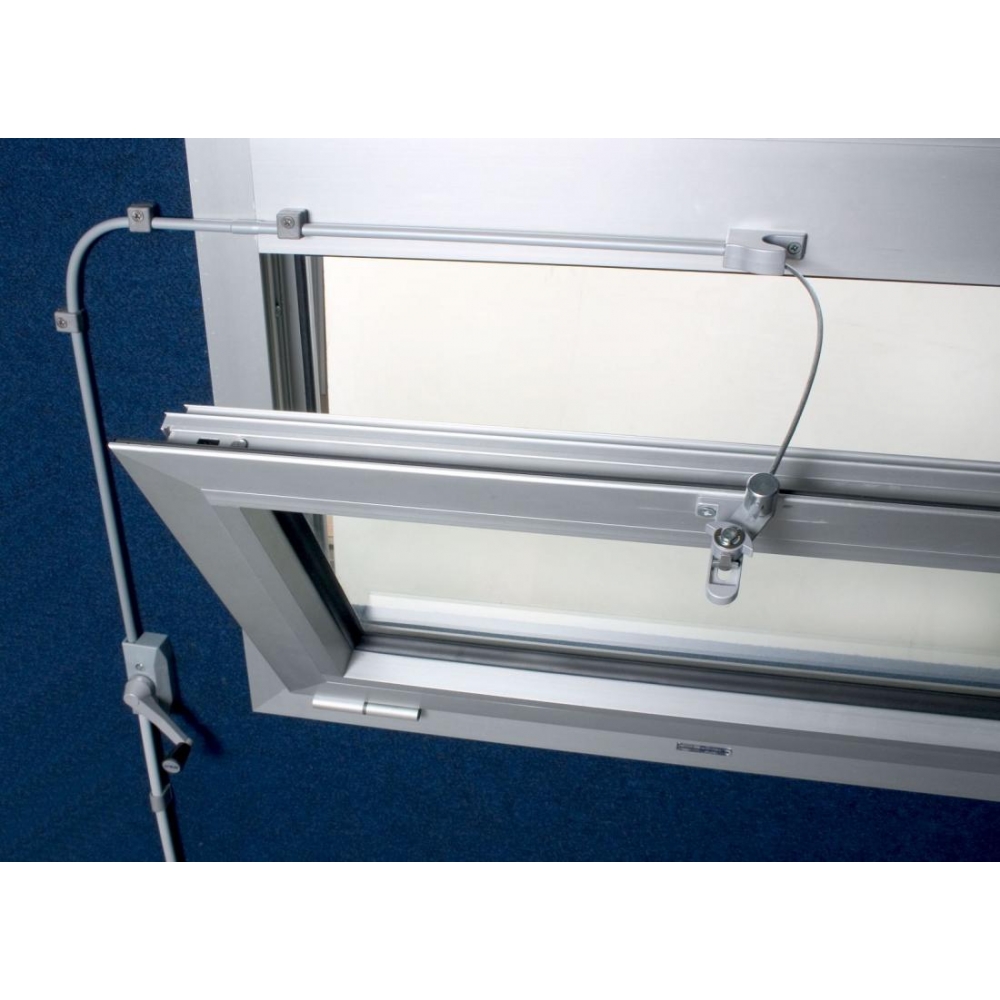 NOTE:
to open more than one window, loose elements must be ordered.
Do you need the individual components?
Search on Windowo for the helical cable, the sheath and all the individual items (sold separately) to match your Ultraflex article.
You can click on Documents to view the Technical Sheet of this product.