Alice Series Fashion forme Door Handle on Round Rosette Frosio Bortolo Interior Design
Model:
Alice series Fashion forme Frosio Bortolo - Handle on round rosette.
Style:
modern design door handle.
Features:
Material
: zamak;
Height
: 52 mm;
Length
: 151 mm.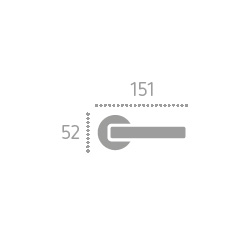 Key hole:
choose your favorite key hole version.

Available finishes:
choose your favorite finish.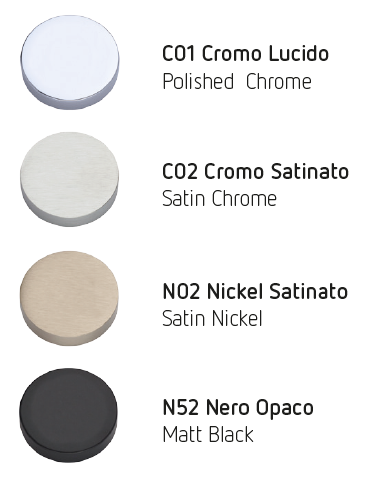 "forme" collection
"forme" is the Frosio Bortolo brand of Italian design handles. Designed and created with passion by the Italian designers in Frosio Bortolo, they are objects that adapt well to contemporary places: architectural firms offices, modern homes, places where architects, designers and creative people live and work. The simple and essential shapes of this line of handles for doors and windows gives a perfect balance. What you see is pure beauty.

Ecotech: technology that respect the environment
Frosio Bortolo is a constantly evolving reality. An evolution that however is delicate and sensitive to the environment. Then comes a turn and is called Ecotech, the innovative coating system of Frosio Bortolo products that greatly reduces the environmental impact of processing. Because today modernity is measured on the challenges of tomorrow: producing quality, beauty, design, respecting what is already beautiful in the world.

Frosio Bortolo
Frosio Bortolo means 60 years of Italian creativity in the production of handles and accessories for doors and windows. Frosio Bortolo means heart and mind in the still manual processing of its products. Frosio Bortolo means technology and investments to increase the quality of home accessories, reducing the impact on the environment. For over 60 years the Frosio Bortolo family has been dedicated to exporting Italian beauty in the world.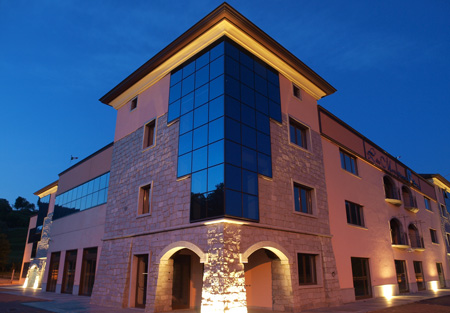 Made in Italy
Very high quality, Italian creativity, design always one step ahead, balance of shapes and skills. All this gives to the Fashion Frosio Bortolo handles a 100% Italian origin.